Our Shen Blossom silver measuring spoons are made individually, by hand, by our friend Jessica at Cobra Cult!
These one-of-a-kind measuring spoons are made with 92.5% .925 sterling silver and 7.5% pure copper. Embedded into the handle are hand selected turquoise stones of different varieties, including Sonoran Gold, Royston, Kingman, and Crow Springs.
Each spoon is completely unique, and features the Shen Blossom lotus.
These spoons make a great dedicated herb measuring spoon for our powdered formulations, as many of our formulations suggest a 1/4 teaspoon dosage.
Each spoon will vary in its stones and artwork. No two spoons will be alike. The pictures you see here are not an exact representation of what you may get, but it will be equally as cool.
These statements have not been evaluated by the Food and Drug Administration. This product is not intended to diagnose, treat or prevent disease.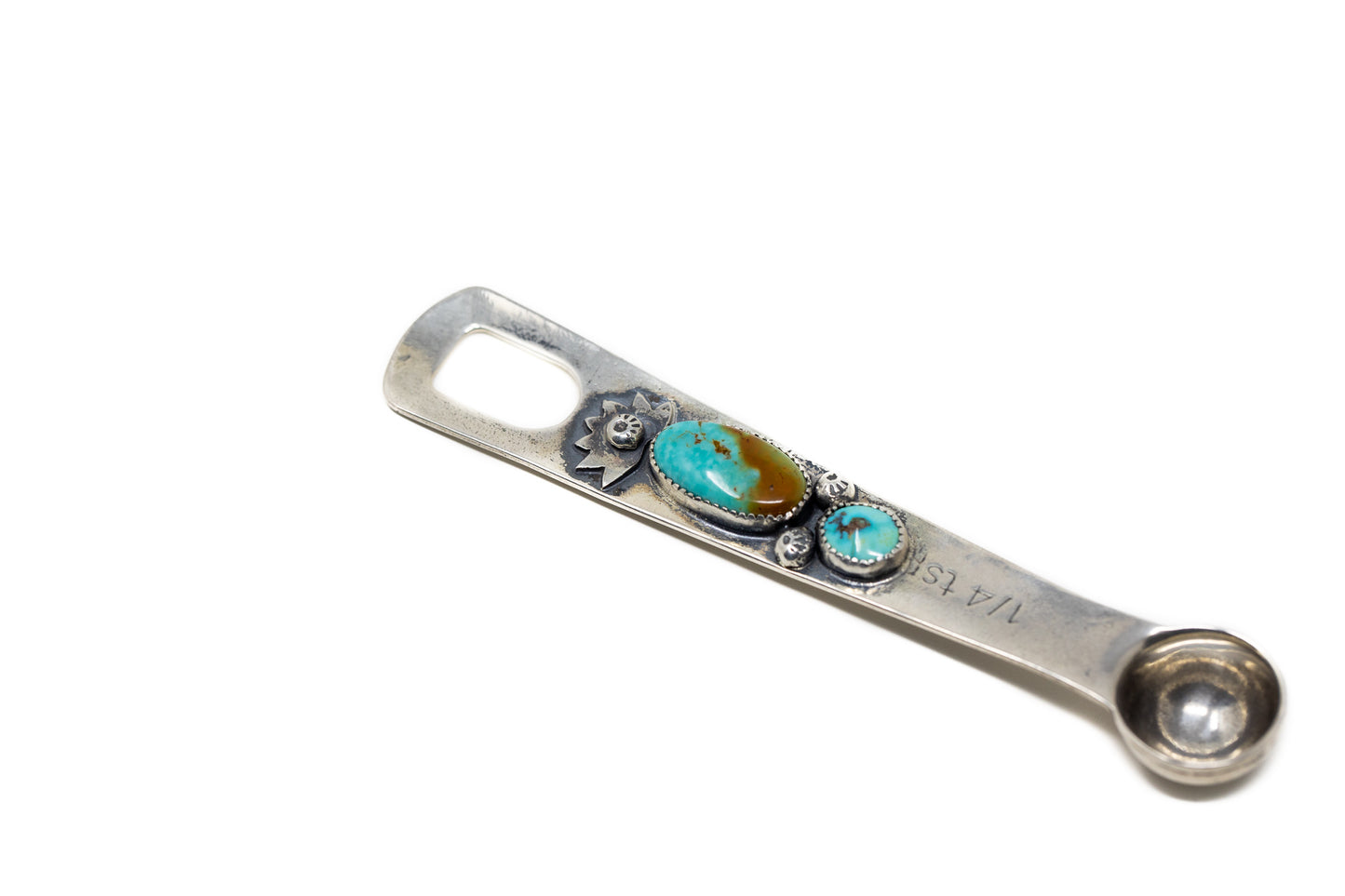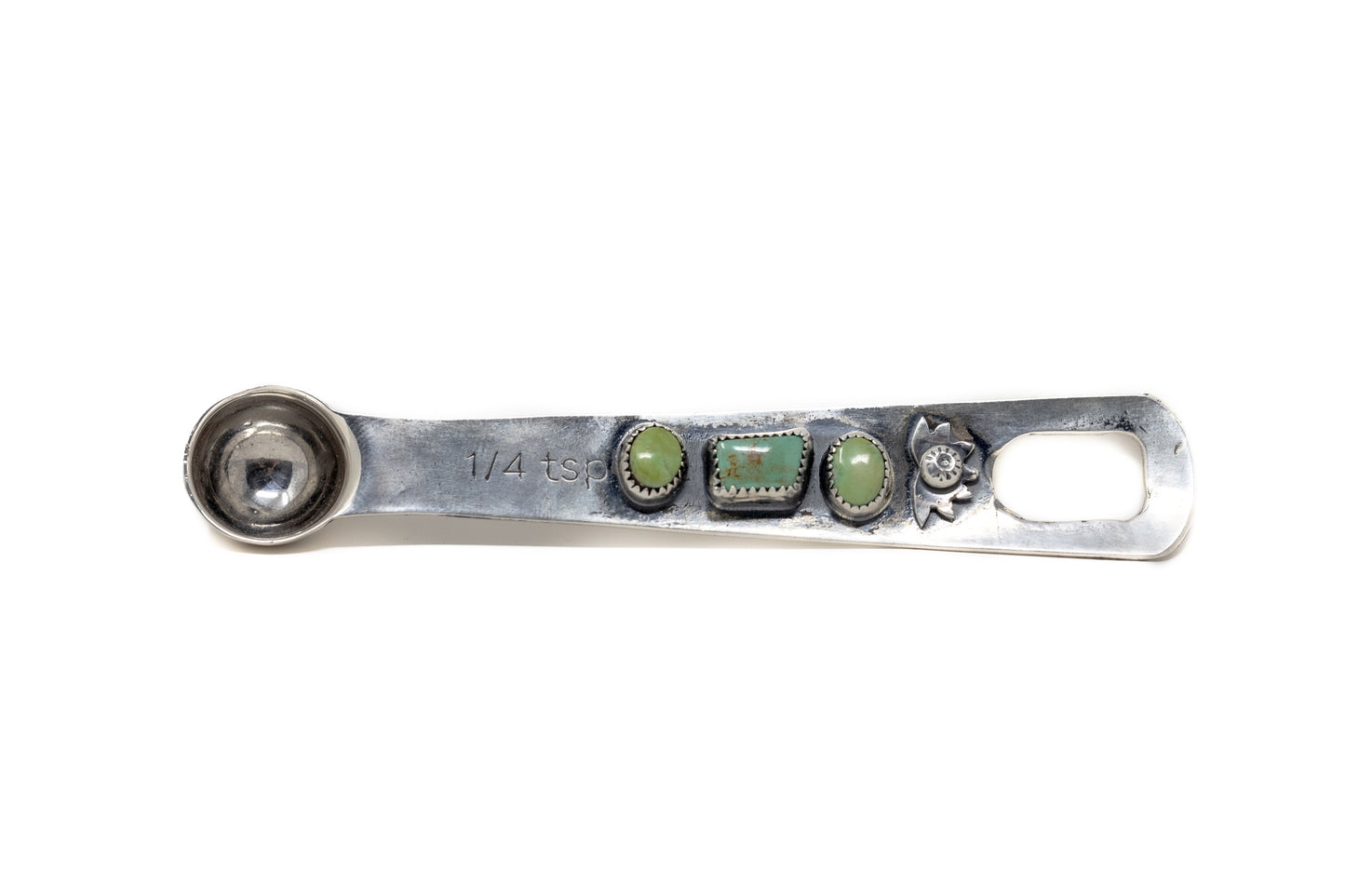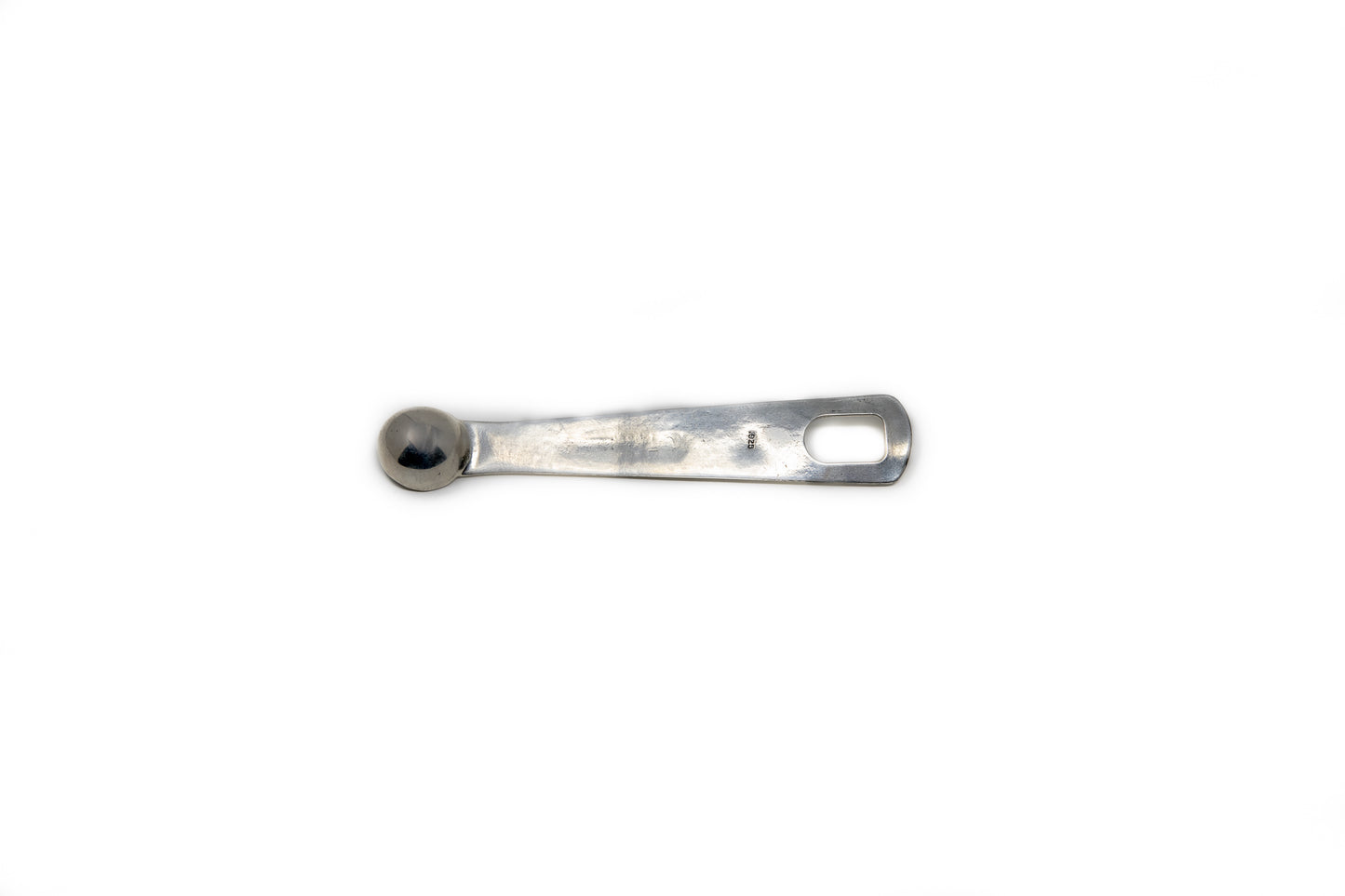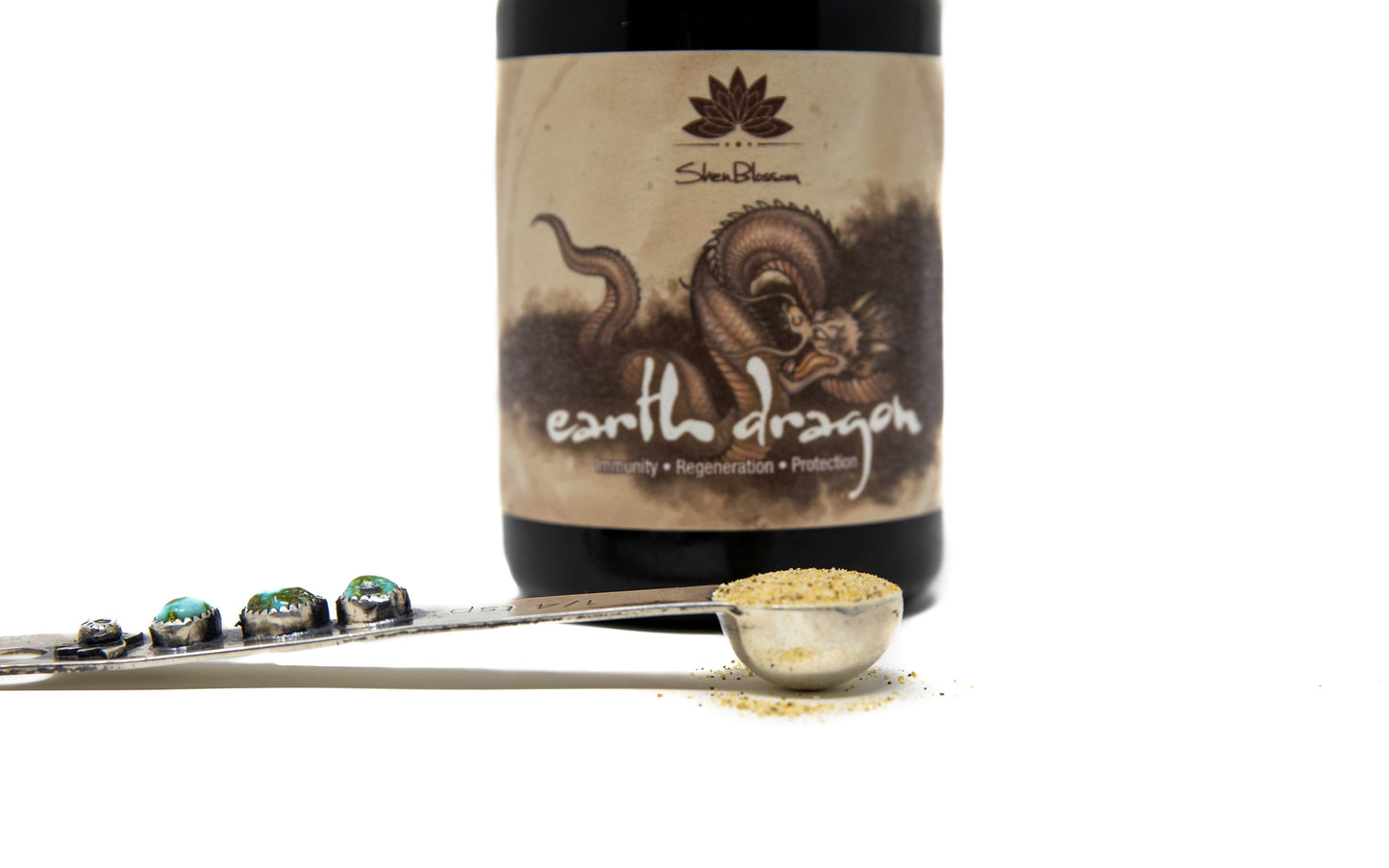 Nourishing jewelry!
This jeweled spoon is a delight -it uplifts your spirit while nourishing yourself with exquisite supplements .
This spoon is wonderful. Beautiful and a joy to see and to hold. It doesn't quite serve my needs because I don't use many powders or straight liquids from Shen Blossom. I prefer a broader, flatter shaped bowl on spoons I use with the viscous products such as miso and umeboshi. However, the spoon works well for the maca powder I frequently mix in to other foods., Do note that the metal is a bit soft so that it's possible to bend the spoon while drying it with a dish towel. (Of course, that extra ripple in the handle adds character.)